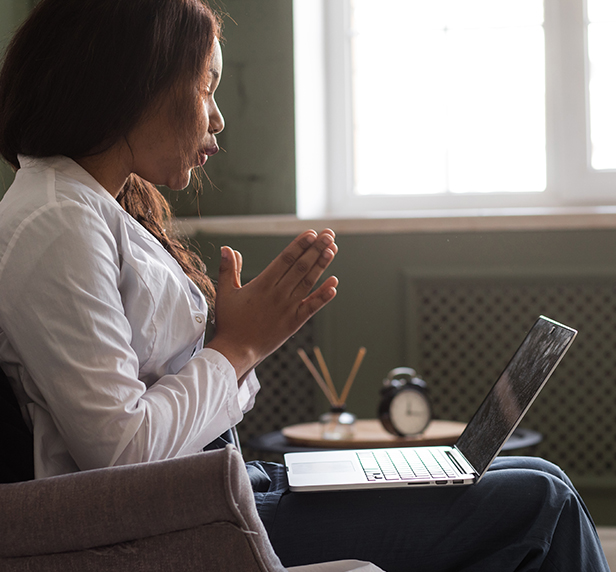 Teletherapy Sessions
---
All you need is a computer, tablet, or phone for personalized therapy sessions at your fingertips.
Teletherapy has become the new, technologically advanced method of receiving therapy. It's an excellent option for those who have a busy schedule and don't have time to attend an in-person appointment. No matter where you are, you'll never miss a session with teletherapy.
What Is Teletherapy?
---
Teletherapy is utilizing approved online, virtual, or telecommunication to provide various therapy services to patients. It's the same treatment as you would get provided in person, but it's just done via phone and/or computer. Many of our clients find teletherapy to be as effective as an in-office appointment, so you can rest easy knowing you're getting the same treatments from the comforts of your chosen location.
Who Is a Good Candidate for Teletherapy?
---
Teletherapy is a great option for many individuals seeking support. If you have a busy schedule, can't leave work, or just want to feel safe in your own space - teletherapy is the right choice for you. All you'll need is a phone, tablet, or computer and you can begin your session. Our team of professionals work with a wide variety of individuals. In some instances, it can be effective for couples with relationship issues, anger management, or communication issues. We will be able to help you every step of the way.
At Viewpoint Psychology & Wellness, safety and confidentiality is always a top priority. With our teletherapy services, we only use a HIPPA-compliant platform that's made for professionals in the medical and healing field.