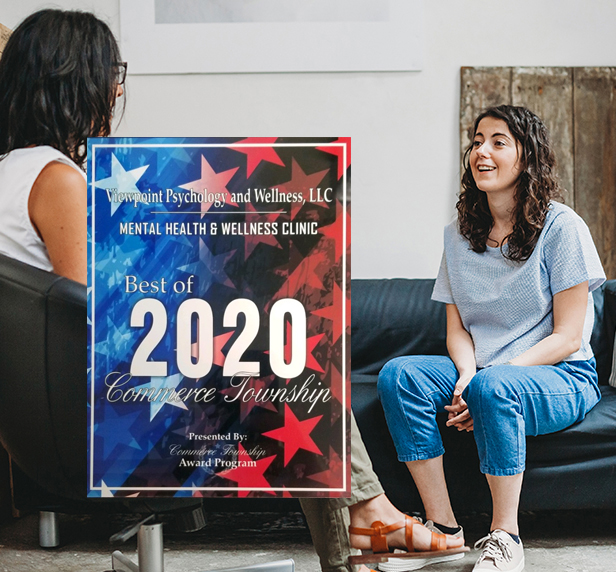 Psychology and Therapy Services in Commerce Township, MI
---
We're here to help you
If you have questions about our services, accepted forms of insurance, our facility, or our staff, please feel free to contact us during normal business hours by phone or use the form below and we will respond within 24 hours.
Our mental health professionals can be reached Monday through Friday 8:00 a.m. to 9:00 p.m. & Saturday and Sunday 8:00 a.m. to 4:00 p.m. If you have a medical emergency, please dial 911.
Office Hours
---
Each of our practitioners offers different office hours. These hours are absolutely flexible, and we encourage you to contact us to discuss a schedule that works for you. For individual office hours, please view our team bios.
Phone:
(248) 669-9500
Fax:
(248) 469-0033
Address
Viewpoint Psychology and Wellness, LLC
2045 E West Maple Road
Suite D-405
Commerce Township, MI 48390
Need help right away? Text or email us:
Text Hotline: (248) 924-1758
Email: help@viewpointpw.com