Therapy in Southfield, MI
Therapy and Counseling From Licensed Clinicians
---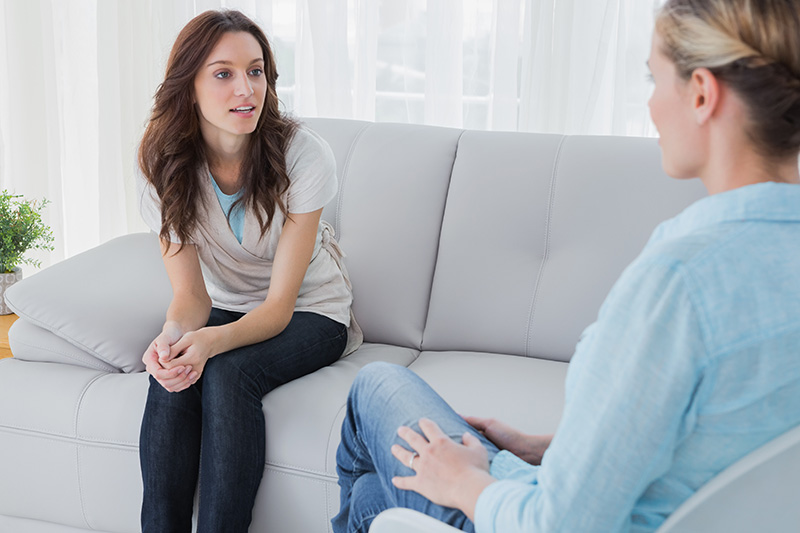 Viewpoint Psychology and Wellness is a mental health practice in the Southfield area consisting of psychologists, psychiatric nurse practitioners and social workers providing counseling and psychiatric services. Our staff comes from a variety of educational backgrounds and training experiences, which allows our clinicians to work with individuals of all ages and mental health concerns.
The staff at Viewpoint consists of knowledgeable and experienced Licensed Psychologists, Limited License Psychologists, Licensed Master Social Workers, and a Psychiatric Nurse Practitioner. At Viewpoint Psychology and Wellness, our mission is to assist individuals of all ages and backgrounds in creating change for themselves and reaching their highest potential. We strive to provide a therapeutic environment that will include the support and guidance needed to create the change that our clients are looking to accomplish.
Southeast Michigan Mental Health and Wellness Providers
The following list will provide information on common disorders for which we can provide treatment services.
Individual Therapy in Southfield, MI
We're passionate about working with our patients to develop a personalized treatment plan that is best suited to meet their goals. Knowing that no two people are the same allows us to work closely with our clients to find the best approach to meet their specific goals and needs. From children and adolescents to adults and seniors, we welcome anyone who is struggling with mental illness or is in need of help.
Our experienced therapists come from a diverse range of backgrounds and specialize in a number of therapy techniques and theories. We practice Acceptance and Commitment Therapy (ACT), Cognitive Behavioral Therapy (CBT), and Dialectical Behavior Therapy (DBT), which are skills-based strategies that are designed to relieve symptoms for those who are struggling with mental illness. These research-based strategies have been proven to be very effective techniques when used in treatment for individual therapy.
For children who will not benefit from talk therapy, we often utilize Play Therapy. Through this approach, children are able to express their thoughts, feelings, and behaviors through play, which allows the therapist to engage the child at this level and create change in symptoms through a play-based model.
Group Therapy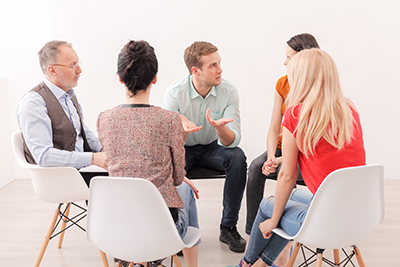 Our knowledgeable and experienced practitioners are available to provide group therapy. Groups are available to those interested in a community approach to change. This collaborative approach to therapy provides an environment for developing skills, receiving support from others struggling with similar concerns, and learning additional ways of approaching life challenges.
Those who are looking for additional support from peers often benefit from groups. Groups often address issues that include social skills, emotional regulation, grief and loss, support, parenting skills, and peer conflict resolution. Additional groups can be added based on need from our clients or community.
With the wide range of backgrounds, training, and experience represented by the team at Viewpoint Psychology and Wellness, there are a large number of topics we are qualified to approach. Below are some of the most commonly requested groups and topics:
Binge Eating Group
Social Skills Group
Support Group
Anxiety
Depression
Grief and Loss
Dialectical Behavioral Therapy Group
Peer Conflict Resolution Group
Moms Group


(for moms struggling with being a parent)
This is just a small representation of the many specialties and topics we're qualified to speak about, present on, or to approach in a group therapy setting.
Family Therapy
Viewpoint Psychology and Wellness is experienced in helping families and couples overcome conflict and improve relationship dynamics in a compassionate and neutral environment. Family therapy is different than individual treatment in that all family members are the identified patient, as opposed to one specific individual.
We know that each member of a family plays a specific role in their family's dynamics, and sometimes those roles become dysfunctional for the family, but it is not always easy to identify the problem. A therapist is able to approach the family from a different perspective and identify the problem.
Southfield Couples and Marriage Counseling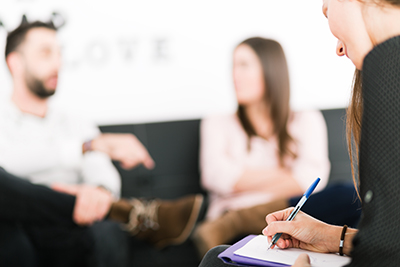 When couples come to us, they are often struggling with issues related to communication, money struggles, intimacy issues, trust, infidelity, parenting issues, and more. Couples that have come to terms with this form of intervention are asked to become vulnerable in their relationship, which is an uncomfortable place to be.
Couples therapy involves a team approach in which the couple is asked to work together to navigate through their issues. Therapists are able to provide an unbiased and educated viewpoint and are able understand relationship concerns from a couple's perspective. This makes the therapist an ideal candidate to intervene and help them begin to develop healthy and effective change.
---
If your question isn't addressed here, or you are seeking additional information, please do not hesitate to contact us today. We look forward to providing you the information you need to make the first step in your treatment.